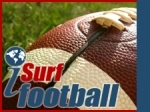 Hopkins County, KY – On a cold night in Kentucky, Madisonville North Hopkins Maroons traveled down to Bowling Green to take on the Bowling Green high school football team. The game started out in Madisonville's favor as they won the toss. The Maroons moved the ball, but ended up having to turn the ball over to their opponent. On their first possession, they moved the ball down into scoring territory, and ended up attempting a field goal. The field goal was not successful leaving the score at 0 to 0. On the Bowling Green's Purples 3rd possession they fumbled the ball away as Madisonville recovered the fumble. Unfortunately, they could not do anything and turned it back over on downs to the Bowling Green. With a successful fake punt, Madisonville started moving the ball. Unfortunately, they turned the ball over to Bowling Green on a fumble. Bowling Green moved the ball into field goal territory and was able to convert a field goal attempt into 3 points. The Maroons then started marching the ball down the field. Again they gave it back to Bowling Green on an interception. On this possession, Bowling Green took it into the end zone in three plays for a touchdown. Madisonville was unable to convert a field goal attempt as the half was ending. Going into the locker room at half time, Bowling Green led 10 – 0.
The third quarter was all about Bowling Green as they scored two touchdowns and a two point conversion making it 25 to 0 at the end of the 3rd quarter. As the 4th quarter started, Madisonville turned the ball over on an interception. Bowling Green had to punt the ball and the Maroons took possession of the ball. After turning it back over to Bowling Green, they took the ball down to the 4 yard line but were unable to score. The game ended with Bowling Green winning 25 – 0. The stats for the night showed the Bowling Green Purples having a total offense of 243 yards to 165 total yards for Madisonville. The biggest difference was in the yards rushing as Bowling Green had 160 yards to Madisonville's 92 yards. This concludes the season for the Madisonville North Hopkins Maroons as they finished with a record of 5 wins and 6 losses. Congratulations go out to the Madisonville North Hopkins football team and coaching staff as they brought another exciting season to all of the Maroon fans.
Cyndie King
iSurf News
iSurf
Local News
&
Community Information
Affecting
Madisonville and Hopkins County Kentucky
. Make us your homepage and send us your
local news
to publish. Add your
news
,
calendar events
, or
FREE classifieds
easily with registration and use of our easy features at the top of the page.
http://isurfhopkins.com
Madisonville
-
Hopkins County
Kentucky's homepage! All iSurf Information and Programming Rights are reserved and can be used only with proper reference and link back to this site unless otherwise released.
Hopkins County Central ABA - November 13th
Madisonville ABA Game Results
James Madison Girls Beat Caldwell County Girls
Hopkins County Central ABA Nov. 6
Hopkins County Central ABA Oct 30th Game Results
Madisonville Loses to Bowling Green High School
Kick-Off to Maroon Madness
2010 Rotary Cheerleading Competition
Madisonville Wins Big Against Apollo on Senior Night
James Madison Middle School Basketball Jamboree